When I was just sixteen years old I had the chance to witness one of the greatest buzzer beaters anyone has ever seen. I was just a sophomore at New Rochelle High School and our team that year had made it all the way to the state championship that year. Even before that can happen though something would have to happen right?
Exactly so, on March 3rd almost to this exact date. Our school was playing Mount Vernon In the section championship.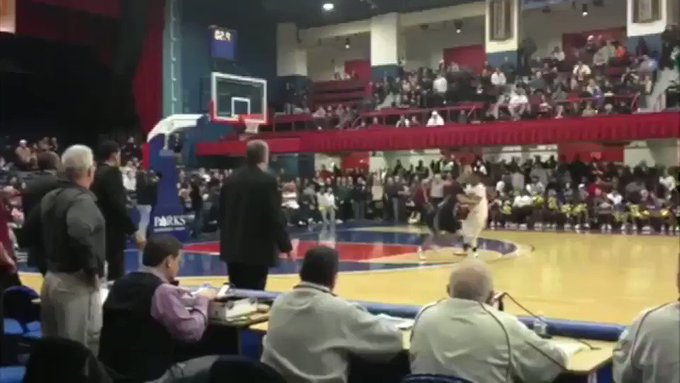 For many years they have been great at flat out winning. This school has produced players like Ben Gordon and Isiah Cousins. Along with that taking home 11 PHSAA titles which is a record for any school in New York state. They were also our rivals which made March 3rd so much sweeter in seeing them lose that day. That win would of never happened if it wasn't two people that day. One being a young man at the time named Khalil Edney a senior that year. Most people around my home town know of him as "Mr.2.9". Most people call him that because of you guessed it there was 2.9 seconds left when this whole play went down.
It was New Rochelle Ball with the score being Mount Vernon up 60 New Rochelle's 58. Leading up the 2.9 New Rochelle just stunned their way back with a 9-1 run within a 3:50. Which then leads me to the other young man named Joe Clarke also a senior takes a huge charge to even give us a chance of having that ball with those 2.9 seconds left. Seconds later the refs then hands the ball to Edney as he takes it out he decided to go for the homerun pass down the court, which is then picked off right away by the Mount Vernon small forward. Proceeding him intercepting the pass he then has the idea of just throwing the ball up in the air thinking time may just run out they thinking they won no doubt about it.


To then out of no where you see Edney snatch the ball throw up a shot a shot that looks has no business of even coming close to go in. It all honesity in a blink of an eye the ball swished right trough the hoop somehow..
I sat there in awe as me and friends screaming running around in pure joy thinking
I've never seen anything like this as we watched people storm the court thinking we just did that. To some how almost ripping our hearts out
as the refs are actually waving it off at first. You actually see Mount Vernon players doing backflips and celebrating just as we were. Everyone is experiencing mass confusion wondering what are they going to call and who is going to win the game. The scary part is that in High School basketball you don't have the chance of going to the monitor to tell if the shots its really good or not. So they then huddled up for about 10 seconds or so to then all agreeing on its good. He waves his hands and sprints for locker room as fast as he can. for his life out.  Once we saw we flipped we thought right then and there this shot was going to be everywhere.
Which it was he mad appearance on Good Morning America, ESPN's Sportcenter being the top play that next day as well.
Which then lead him to then going to the ESPY's and loosing to the infamous Jadeveon Clowney hit on the Michigan running back. Even though all of that he went from High School football and basketball star to over night celebrity. Meeting famous athletes like Lebron James NBA superstar and Vince Young and many more just because this amazing shot. To even getting featured in an New York Times Article,  Bleacher Report Article on the Espy's, and a local page called Lohud Article as well.
Khalil Edney and 'The Shot': 5 years later https://t.co/xS0MUYmak7 pic.twitter.com/T5PNQD5d55

— lohud sports (@lohudsports) March 1, 2018
It was beyond cool to be only 16 and pretty much see a celebrity walking around your high school, along with a full week of cameras and tv crews wanting to film the school.
It made everyone want to brag about where we came from and what our school had because other then Ray Rice its all people ever talk about still to this day. Even LoHud had to do a five year anniversary of the shot too where you find him trying to recreate the shot one more time and it taking him 76 try's to actually hit it again. To say the least it shows that this shot was more then one in a million, and me and all of New Rochelle couldn't of been any luckier that year.